Bon bagay! Ou se yon All-Star kounye a!
Konpliman – Congratulations! 16 perfect 10's!
You did it! Gen anpil bagay nou vle fe pou ou!
We've got to add you to the All-Star Wall! We need to mail out your HaitiHub patch! We want to introduce you to your fellow All-Stars and celebrate your accomplishment! You're about to join a very select group.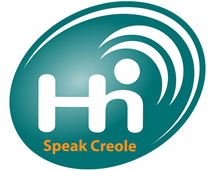 To get us started, please fill out these fields for the All-Star Wall and hit "Submit":