Haitian Creole Dictionary: Your best options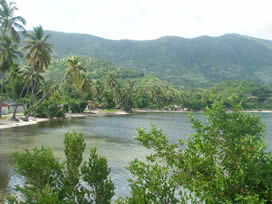 Everyday Creole
Creole Made Easy
The dictionary in the back of the Creole Made Easy textbook really gets it right. 4600 words organized both in English-Creole and Creole-English. Pretty much every word you could need in a day-to-day context is in here. And the book's light weight and small size make it the perfect reference book to carry with you.
Oxford English Picture Dictionary
If what you're looking for is a very good visual way of learning more Creole vocabulary then this picture dictionary is great. The chapters are organized by common real-life situations and settings (like The Telephone, Money, Home, Food, Clothing, etc…) This is more of a study tool as opposed to a reference dictionary.
Medical Creole
English Haitian Creole Medical Dictionary
For doctors, nurses, and other medical professionals this dictionary is the easy choice. Vocabulary is presented by body systems but is also organized alphabetically. Common medical questions and phrases are also presented. The one downside is that there is no pronunciation guide so just make sure that you are saying the words correctly. (Creole Made Easy would be perfect for this.)
Dictionary mobile app (for iPhone)
EducaVision Medical Dictionary
This free iPhone app is well done. Vocabulary and common phrases are organized by medical specialties and are also searchable. During patient interactions this tool is most effective when used in conjunction with a live translator as well.