Learn Creole With HaitiHub
$129 for our comprehensive module system for beginners
($39 for the Fluency Booster for Intermediate learners)
Whether you're a newcomer to the language or you're looking to strengthen your existing Creole foundation, HaitiHub Modules can help you make measurable progress towards your speaking and listening comprehension goals. Using our 100% secure PayPal payment system, you could be registered for a guided, interactive, and fun learning experience in just a minute. You'll have access to your Modules forever. These are the highest quality Creole tools anywhere and it's the most meaningful investment you can make in your relationships with Creole-speakers.
Speak Creole. Connect. Do More.
At HaitiHub you join your community of Creole learners. You have unlimited access to HaitiHub's growing library of online resources. You become part of an online community that motivates, encourages, and keeps you accountable.
Click here and you'll be able to:
Create your HaitiHub profile.
Purchase access for 1.
Start learning!
*You'll choose your level after signup
Click here and you'll be able to:
Create your Group Admin profile.
Sign up your group
Purchase access for 5 - 30 people
Grant access to your teammates and start learning!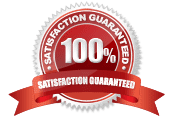 Money Back Guarantee
It will always be our goal to help people learn Creole and maximize their ability to do good in Haiti. If you buy the HaitiHub Modules and decide later that it's not for you, just send us an email within 2 weeks and you will receive a full refund, no questions asked. If you're not happy, encouraged, and motivated by joining the HaitiHub community, then we want you to be able to invest that money in Haiti in whatever way you think is best.
At HaitiHub, we want you to succeed in reaching Creole fluency, whether your path involves HaitiHub or not. If a HaitiHub conversation class isn't right for you now, check out these other language resources. Some of them may be a better fit.
What HaitiHub Students Are Saying:
The course was not intimidating. In fact it made all other forms of study more meaningful. I have since returned to PaP several times and have pleased my Haitian sponsors, colleagues and patients.

You can jump in and do your best, knowing that mistakes... are part of the learning process. Whether you're a beginner or working towards fluency, at HaitiHub, you'll find a learning community.

Knowing enough Creole to speak with her made a world of a difference that day! I give all the credit to Haiti Hub!!! Thanks for doing what you are doing! Keep up the good work!