Groups & Organizations
Everyone in your organization can speak Creole with HaitiHub online learning!
Watch the video tour
How it works for organizations
Buy full access to HaitiHub's learning Modules for 5-30 people and enjoy group pricing of $89-$99 per learner(depending on group size).
Grant access to your teammates using just their email addresses
Learn creole as part of the HaitiHub community!(And purchase access for additional learners whenever you want)
Why Create A HaitiHub Group?
If you have 5 or more people who are interested in learning Creole, joining HaitiHub as a group offers several advantages:
Group pricing starts at nearly 25% off the normal cost per person and goes up to 32% off for larger groups.
For all groups, the Group Admin automatically receives full access to the HaitiHub Modules for FREE.
Group Admins enjoy added abilities and can check the progress each of their learners is making in real-time.
New students can be added to the group at any time. Even if it's just 1 additional learner, he will still be able to take advantage of the group discount.
Your entire group will benefit from the ServeSmart Trainings built into the Module system. ServeSmart reveals the secrets to truly effective service in Haiti.
Click here to get started by creating your Group Admin profile
Our Online Module System is the centerpiece of all group-learning. But we have seen that different groups still want to learn in different ways. We're ready to support you with customized learning calendars, best practices, and classroom facilitation guides. All kinds of groups have learned Creole with HaitiHub!
Together In A "Classroom"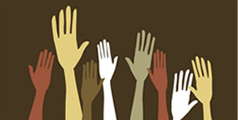 My group wants to use HaitiHub all
together in a physical "classroom"
Perfect For:
Church groups with a regular meeting space & time picked out
Community groups offering Creole classes to residents out of a "rec-center" environment
Groups facilitated by a native-speaker or other Creole–fluent person
Only Independent Study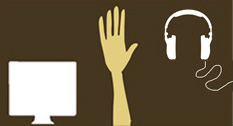 My groupmates want to learn entirely independently,
with no live meetings among learners
Perfect For:
All types of groups whose members are too busy to meet physically
Groups that want to maximize the self-paced nature of the HaitiHub Online Modules
Mostly Independent Study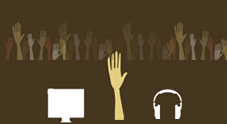 My group wants to learn mostly independently,
perhaps meeting physically once or twice.
Perfect For:
Non-profit volunteers, supporters, and donor groups preparing for a trip
University groups preparing to volunteer
Hospital and RN groups preparing for medical missions
Regular waves of a Few Learners

No "group" - I have regular, ongoing waves
of a few people at a time who need to learn
Perfect For:
Volunteer Coordinators with non-profits that send volunteers to Haiti regularly
Study Abroad offices or Service Learning offices that send students each semester
Do better work. Connect deeply. Stay safer. Involve the community. Prove to partners and donors that you are committed to lasting progress. It all happens when you bring your group to HaitiHub!
You can jump in and do your best, knowing that mistakes... are part of the learning process. Whether you're a beginner or working towards fluency, at HaitiHub, you'll find a learning community.

I came back from my first trip to Haiti and then discovered HaitiHub and it was fantastic! I can't imagine a better way to teach Creole. I was struck that after a couple lessons I could make sentences!